Enterprise Workflow Exploration
Vuzop puts your enterprise operations into a 360° 3D virtual reality world where you can watch your logistics, workflow, streaming cameras, drones, and internet of things data.
It's all integrated so you can get timely insights into how your business is actually operating - as it happens or as replays from the past. Watch a short video.
How It All Works
Virtual Reality Headsets for Vuzop
The Vuzop display runs on most VR devices, from Oculus to Android VR devices such as the Samsung Gear VR.
Augmented Reality Headsets
Vuzop can also be viewed on augmented reality devices such as the Microsoft Hololens and Metavision's Meta 2 or upcoming Meta 3.
VR Projectors
Additionally, Vuzop can be viewed in a presentation setting using VR projection devices such as the VizMove Projection VR System from Worldviz.
Oculus Rift
Samsung Gear VR
Microsoft Hololens
Meta2
Vizmove
Processing Platforms
Running Vuzop on a VR platform that uses a "backend" processor, such as Oculus does with Windows, provides much more processor power allowing larger data volumes and more advanced integration with enterprise data sources.
Vuzop can also be run on mobile devices using Android. This provides more flexibility for users, but limits data volumes and enterprise integration capabilities to some degree.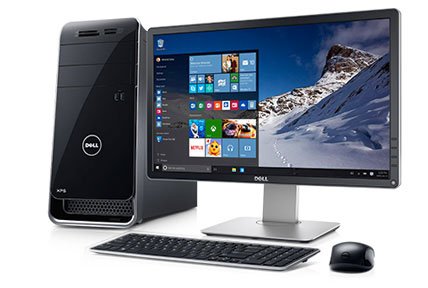 Enterprise Data Integration
Vuzop connects to corporate relational databases using .NET and standard SQL. Through the use of well-defined data formats you can easily populate dynamic animations with a variety of visualization options.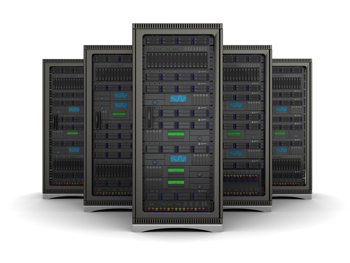 Enterprise Workflow BPM Integration
Vuzop also can render animated visualizations of your enterprise workflow using activity data from your BPM or workflow servers.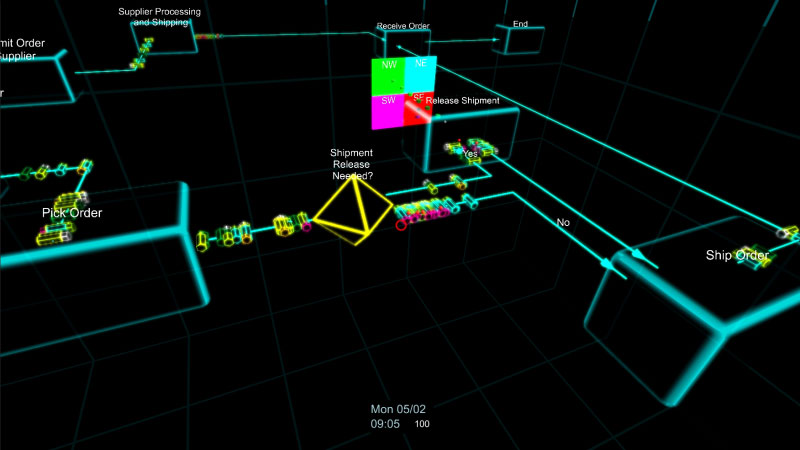 Streaming Video - 360 or standard - fixed or mobile or drones
Interior or exterior views, live or recorded, can be accessed and connected to objects in the animated visualizations you create.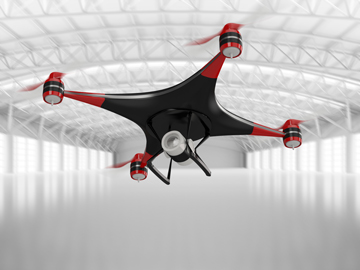 Internet of Things Data Feeds
IoT data can be accessed and placed in any visualization, whether an animated creation or a streaming camera. A variety of dashboard style widgets be can be applied to streaming values.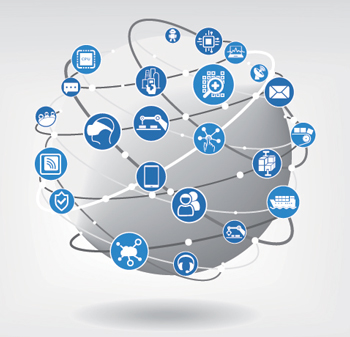 Communications and Collaboration
From within your virtual world you can send emails of your observations or initiate Skype calls. In future versions you will be collaborate with other users in a shared VR space.